You enter the world of blogging after you realize the great potential there is writing about your passions. You are also excited about the fact that the laptop lifestyle can be a definite reality as long as you put in the time and take action on all the training you are going through. But, you also realize you need a good laptop to get the job done. So, what is the best laptop for blogging? This is an important tool you need to have in your tool chest in order to make this dream a reality.
There are other tools you need as well, but you cannot travel the world or make your dream of living this lifestyle unless you have the right laptop because you will spend quite a bit of time with this companion. There are many aspects of choosing the right laptop and it can be somewhat frustrating. We want to save you from the frustration you may encounter by doing the research for you. So we have come up with our top 5 choices one should consider for the purpose of blogging.
Microsoft Surface Laptop 3 – Best Laptop for Travel Blogging

The Surface Laptop 3 is extremely thin and stylish. These are great features especially if you have a travel blog. It is available in either a 13.5″ or 15″ touchscreen with rich color options and two durable finished. This allows you to continue blogging even when you are on the go.
The Surface Laptop has an awesome keyboard. In fact, it is our favorite. It feels very nice to type and has great spacing, plus the trackpad is large, smooth and extremely easy to use. This is another reason we think it is great for travel blogging.
Another feature that makes it great for travel bloggers is the increased battery life. We are talking 11.5 hours, plus it only requires about an hour to charge it to 80% charge. This is incredible. There is nothing worse than being in the middle of a blog post and have the screen suddenly go black on you.
This is a more expensive laptop but in the long run it may serve you well if you have the funds. If you are someone who plans on blogging daily, it does come with a truly premium think. Plus it is very lightweight and is very easy to carry around. If you travel a lot and you like the idea of blogging where you are, this would be a great way to go.
Pros
Has the look and think of a luxury laptop
Outstanding keyboard and trackpad
Clean software
Overall great performance
Instant On feature
11.5 hour battery life
Cons
USB-C port does not support Thunderbolt
It doesn't have an anti-glare display
A Little expensive

HP Pavilion X360 14 LTE – Best Convertible Laptop for Blogging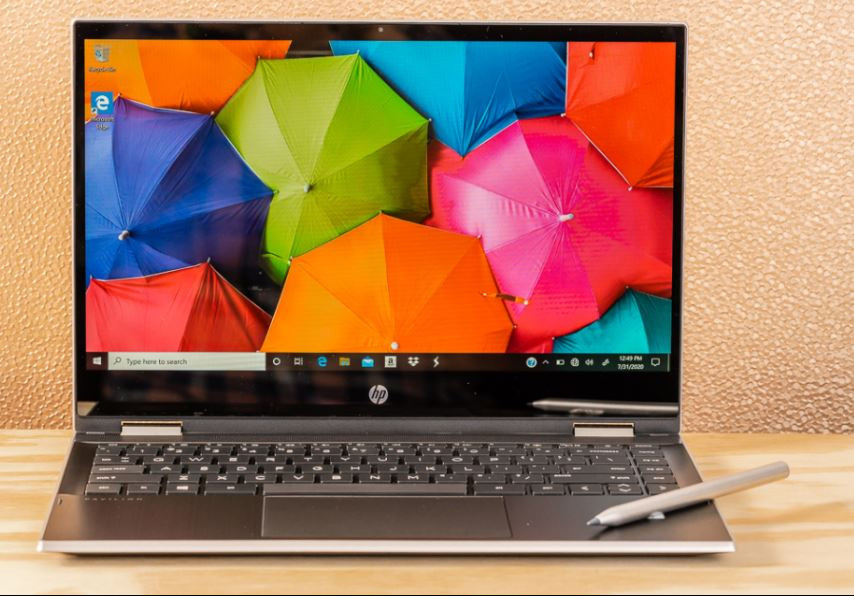 This really is an amazing all around laptop. It is also an improvement from the HP Pavilion X360. The LTE Mobil broadband is an amazing addition to this product, plus you get a 256GB drive. A vast improvement over last year.
Plus, this year's model has a SIM card slot for LTE mobile broadband that allows you to stay connected when there is no Wi-Fi hotspot available. This is by far the best convertible laptop for blogging in our opinion. The 14-inch convertible laptop is a bit heavy, but the convenience of the LTE will definitely attract a lot of buyers.
This laptop also comes with 16GB of Intel Optane Memory and has 8GB of RAM with a quad-core, 1.0GHz Intel Core i5-1035G1 processor. Plus, there are two hinges that let you fold the display into a laptop, tablet, and an easel configuration. This is ideal for the blogger who wants to write content wherever they are located at the time.
If you are serious about your content writing this is definitely the way to go. Plus, the price point is quite attractive as well. Another great feature is that it has excellent audio capability as well as a great built in Webcam. The quality of the Webcam is outstanding. This is great for the blogger that likes to create videos. Whether that be live video or video with screen sharing.
Pros
Has the 4G LTE Support
Excellent Audio and Webcam
Three USB ports, HDMI port, and full-size SD card slot
9 hour battery life
Cons
Lenovo 320 – Best Low End Laptop for Blogging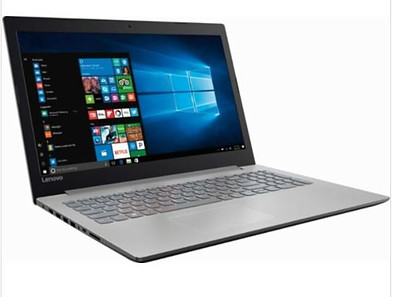 For those bloggers on a budget, the Lenovo 320 provides great value for covering tasks like content creation, photo editing, and website browsing. It has a solid state drive, 2.7 GHz AMD quad-core processor and 8GB RAM meaning that the Lenovo 320 can perform its tasks very fast. Plus, it has the dedicated AMD Radeon R7 crate at gaming that is capable of running many online games.
It does support HD anti-glare screen that makes it helpful for outdoor display, but it is a bit limited in this area. It also has a very comfortable keyboard so the content writer can write for long periods of time in comfort.
The thing about Lenovo is it isn't as recognizable as other brands like Apple, Dell, or HP. This gives the buyer the benefits of more competitive pricing for a computer that is often times just as reliable and powerful as its more expensive competitors. This is one reason you should consider this particular laptop. Great overall value if you are on a budget, and great for blogging.
Pros
Great cost value for someone on a low budget
Quad-core AMD A12-9720P processor benefits you for running multiple applications, which is great for bloggers
SSD allows it to boot up and launch applications instantly
A wide 15.6″ HD display
Substantial memory to run video, photo editors and games
Cons
No back lit keyboard
Limited storage space
shorter battery life (about 6 hours)

Apple Mac Book Pro
I am personally not an Apple user, but you cannot compare laptops for blogging without including this gem of a laptop. Here at The Affiliate Resource, we believe that tasks like content writing and blogging do not necessarily require high end laptops, however, of you are the type who often use apps such as Photoshop, or you like to have multiple browsers open for research purposes, the Apple MacBook Pro is the perfect companion for extremely smooth performance. It has awesome specs all the way around.
Eventhough it is an old model, it is still an awesome laptop for blogging. I has the Intel Core i7 CPU, 2TB hard disk, 16GB massive RAM storage, the Retina 15.4″ display and AMD Radeon 460 GPU. Simply packed with features.
Pros
Very Elegant look overall
Quad-core processor makes it extremely powerful
Awesome memory capacity for faster data transfer
many more pros overall
Cons
No numeric pad
Our biggest con is the very high prices
You need an additional adapter for USP Type-A connectivity

Dell XPS 13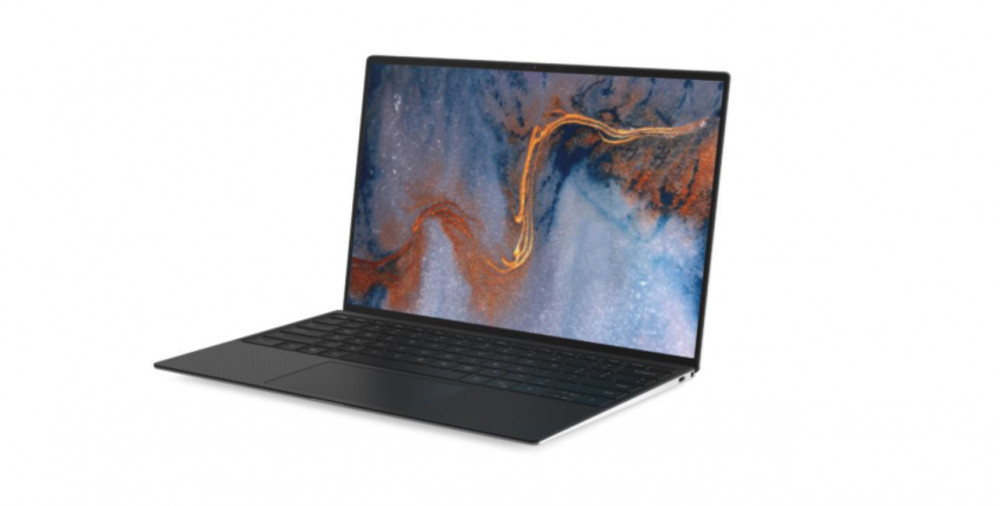 OK, I have to admit. I do love Dell computers. Who does not love the idea of having an outstanding laptop for overall blogging that is engineered with absolutely awesome specs and extreme performance?
This is exactly why we recommend it for bloggers who have the budget to get an elegant looking notebook. It is easy to carry and features the 7th Gen Intel Core i5 Kaby Lack processor with clocks at 2.5GHz, 8GB RAM, 128GB M.2 SSD disk, and, of course, pre-installed with Windows 10 Home. It has a 13.3″ display that offers full HD resolution.
I have been using a Dell for years and absolutely love it. This is my top choice for those who do not mind spending a few extra hundred dollars higher than some others.
Pros
Our best choice overall for bloggers, content writers and freelancers
Roomy trackpad
Awesome exterior with sleek design and comfort
Very fast 8th generation processor
Great for use with things like Illustrator
It supports Thunderbolt 3 via USP Type-C
Incredible 15+ hour battery life
Cons
A little expensive – no other cons we can think of really

Final Thoughts
There you have it. The best laptop for blogging. We listed our top 5 choices and have done a lot of the research for you. Be sure to check out the details of each one on Amazon to pick based on features, benefits and budget. One of the things we like to do is look at the Amazon reviews to see what users of the laptops have to say. Each will have it's own quirks, advantages and, of course, disadvantages as well. There will always be disadvantages to any product you see in the electronics industry. But, remember what your overall objective is. Yes, blogging.
You may also consider getting involved with learning about affiliate marketing so that you can take advantage of monetizing your blog. There are a variety of affiliate programs available as well that will help you earn an awesome income with your blog. There is a considerable advantage to using affiliate marketing as a monetizing effort as apposed to other ways to monetize your blog. We strongly think affiliate marketing is the most profitable in the long run. It is also the easiest way to earn an online income.
We can give you access to a simple four step formula to show you step by step how to monetize your blog through affiliate marketing. Check out our fours step formula here.