As we continue to explore evergreen niche affiliate programs in order to help affiliate marketers choose the right niche to get started in, let's explore one of the more popular niches and discuss the best gaming affiliate programs.
The gaming industry has been around for many years now. The first generation of home video games and consoles started during the 1970s. This included the popular game Pong and then a variety of clones came out as well. The 1970s was also the era of mainframe computer games. Well a lot has changed since the 1970s and gaming has become quite sophisticated to say the least.
The video game industry has generated sales of $134.9 billion annually worldwide since 2018. Even if you had a small slice of that pie, you could be operating a very lucrative passive income if you simply learned how to become an affiliate marketer and promoted a variety of gaming products and services, of which there are many.
One of the reasons the gaming industry is so lucrative, besides its popularity and sheer number of gamers, is the fact that many companies have been smart enough to have affiliate programs that sell a variety of gaming products and accessories. Affiliate program owners typically promote games, accessories, software and hardware, furniture and even apparel. They might also promote goods in related categories, such as gaming events, entertainment, and lifestyle, such as the best gaming conferences to attend this year.
Many of the online retailers and department stores also have affiliate programs as well. Companies like Amazon, Walmart, eBay, Nordstrom, Costco and Target. Since we see such a variety in the market place, it might be a good idea to explore our top 5 picks for gaming affiliate programs. Here they are:
#1 – Razer Affiliate Program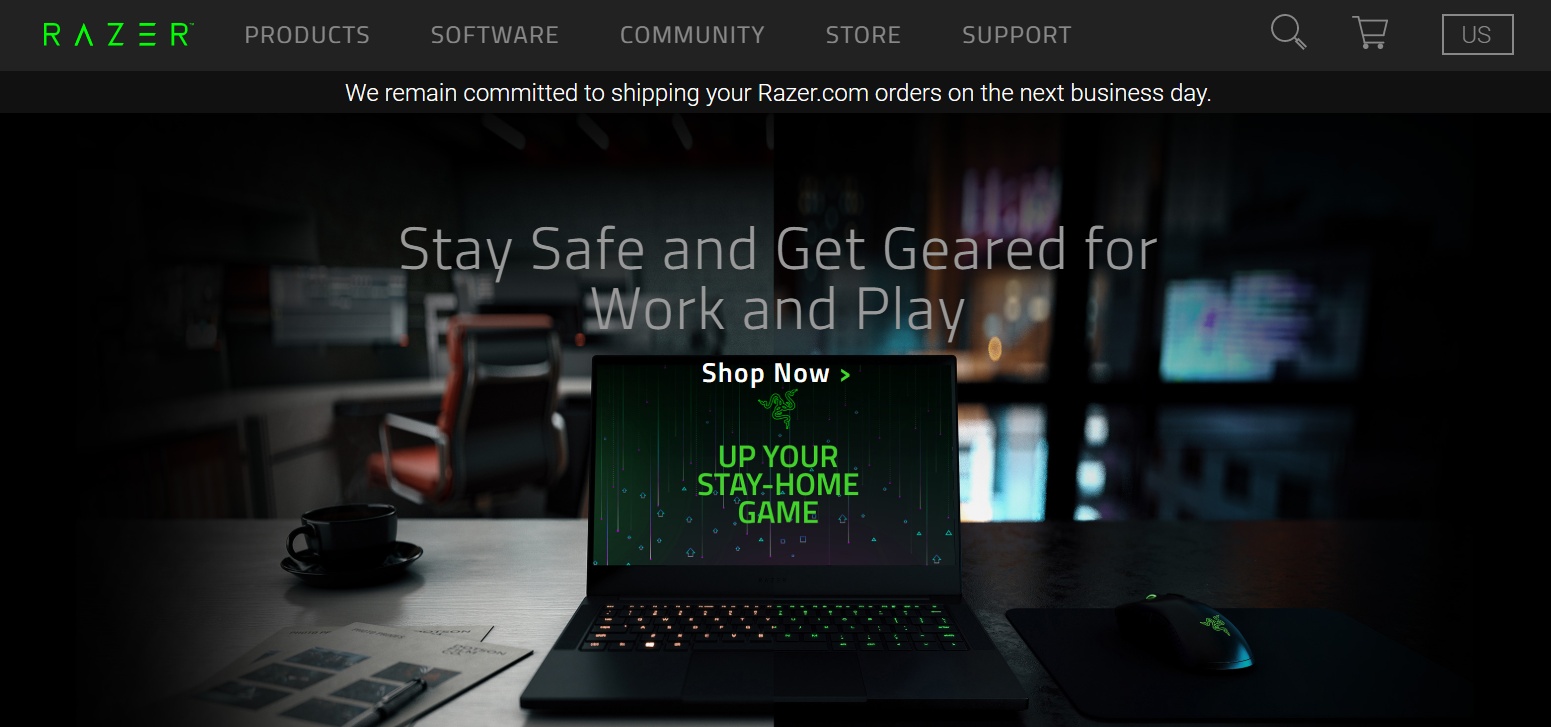 Razer sells a large variety of gaming products as well as offer a great affiliate programs. Their products include, but are not limited to the following:
Gaming Laptops and Systems
Gaming Mobile Devices
Gaming Mice
Gaming Keyboards and Keypads
Gaming Audio
Gaming Mouse Mats
Gaming Controllers.
The Razer Affiliate Program allows you to earn commissions by referring visitors to Razer using banner links place on your website or blog. In fact, you can earn up to 10% on the sales of Razer products once the potential customer makes a purchase through a banner or link on your site.
As previously mentioned, you can earn up to 10%. This is distributed in the following ways:
$5 per unit for Systems
$5 per unit for Mobiles
3% for Peripherals
10% for Respawn products
These payouts are paid on monthly net sales, and do not include returns, sales tax or shipping and handling. Recorded sales are locked 1 month and 15 days after the month they are generated, and then paid 23 days after the end of the month they lock. This, of course, is necessary to prevent instances of fraud and the like.
The affiliate program is free to join and there are no real requirements or thresholds to meet.
It should also be noted that Razer has another program known as the RazerStreamer Program which is designed to support streamers in their streaming journey. This is a completely separate program. The Razor Affiliate Program is designed to reward those people who promote Razer products.
To get more information about the Razer Affiliate Program visit their affiliate site here.
#2 – MacGameStore Affiliate Program

MacGameStore has grown to be the leading Mac-only distributor of digital download games. As the name implies, it is for Macs only. Their goal was to provide the best shopping experience for Mac gamers The company was originally launched in 2005. This may seem a bit limiting to the Affiliate since it is strictly limited to Mac gamers, however, a sister store was launched offering games to the Windows and Linux markets and these stores run from the same user-base.
What is really cool about these two companies is that you can promote from both companies by joining the one affiliate program. The affiliate program offers:
the ability to earn 5% commission on qualified sales
7 days returns
$20 average sale
30 day cookie/action referral tracking
expansive product catalog or link to anything in the store.
This is a great affiliate program to add to your marketing profile, and there is not charge to join this affiliate program. To get more information or to sign up visit this site.
Want to Earn From Affiliate Programs?
You Need a Traffic Producing Website to Convert Readers into Buyers
Let Me Show You My Exact Method
Best Gaming Affiliate Programs
---
#3 – GameStop Affiliate Program

GamesStop is a very well-known retailer with over 4,000 stores. This definitely give the affiliate an advantage especially if you have your own gaming blog or website. Since they are so popular, this gives the affiliate the confidence of knowing their customers will receive the same high-quality service and prices that they are used to seeing in the stores.
The GameStop Affiliate program is offered through Viglink and Rakuten and offers their affiliates 5% commission on all goods along with a 1% commission on select goods such as gift cards and bonus offers. GameStop does offer trade-ins at their retail locations and is sometimes considered a joke in social media channels but it does allow the gamer to try different games and systems out.
GameStop also offers collectibles, apparel, retro classics, phones, tablets and much more. So the versatility is great. They have a PowerUp Rewards program a Game Informer magazine, and their Kongregate site has created a massive network of gamers. All gamers have heard of GameStop so having their products available on your site can only draw attention and visitors, and, of course, revenue!
To sign up for the GameStop Affiliate program go here.
#4 – Alienware Affiliate Program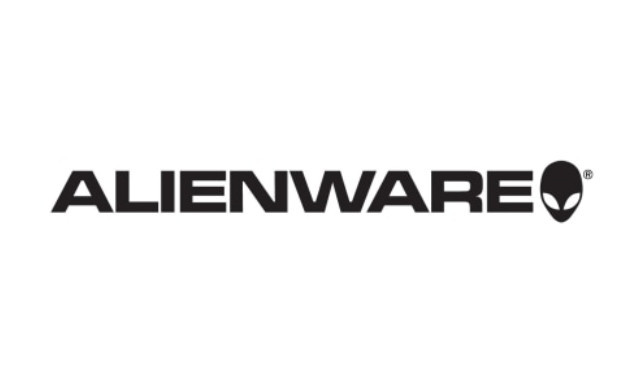 Alienware is actually a subsidiary of Dell Inc. They manufacture high performance PC gaming desktop and laptop computers. Alienware products are specifically designed for gaming and they have a real cool science-fiction themed logo and designs. They are well branded. You see their logo everywhere. On cars, instrument cases, and many other places as well. Here is another affiliate program that has great brand awareness that can do an affiliate website great justice if the content is well written.
Another great thing about the Alienware Affiliate Program is the fact that they offer high end products that range from $900 to $8500. The average order is around $3000. Their commission range from 1% to 8% may seem low, but the ability to earn high ticket affiliate sales is very appealing indeed. They also offer a first time sales bonus of up to $125. This is a pretty good chunk of change for an affiliate program. Even the travel agent affiliate programs that brag about the level of commission don't compare to this high ticket affiliate program.
For those affiliate marketers that are looking for high ticket programs to promote, this is perfect. One thing I noticed about high ticket programs is that most of them require you to purchase the high ticket item before being able to promote it. This is not the case with the Alienware Affiliate Program. It is free to join and easy to become an affiliate. So, don't waste your money on high ticket programs that require you to purchase. You will also become an affiliate of Dell since Alienware is a part of the Dell company.
To get more information about the program visit the Dell Affiliate Program here.
#5 – Finalmouse Affiliate Program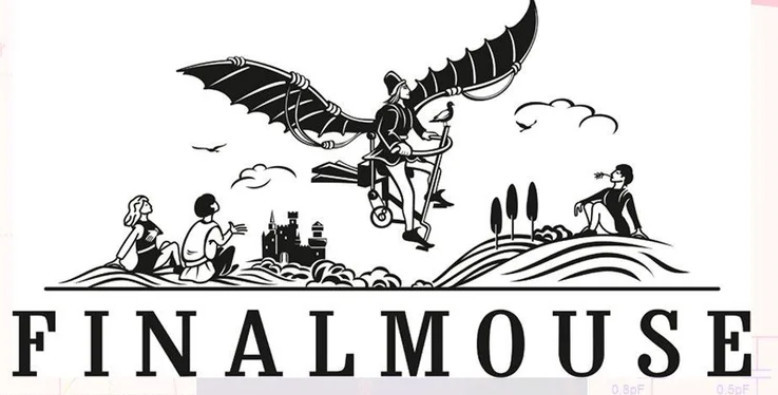 FinalMouse has been around since 2015 when they released their first mouse, Finalmouse – Classic Ergo 2016. The Finalmouse is one of the great mice in the industry that allows users to maneuver at a very high rate of speed. It is very lightweight and its durability allows the gamer to effectively look, shoot and move very effectively.
One thing I really like about the Finalmouse Affiliate Program is that it is a specific product that a gamer might search for when they are interested in purchasing it. This allows the website owner to receive the type of traffic that has buying intent. This, of course, is the best type of traffic you can get onto your website or blog.
The money isn't too shabby either. They offer a 25% commission rate, a cookie rate of 30 days, and payouts are delivered every two weeks. This is very appealing to the affiliate marketer because most affiliate programs pay monthly. The program is free to join and there are not sales requirements to continue as an affiliate.
To sign up to the Finalmouse affiliate program click here.
Final Thoughts
Now that you have read about the best gaming affiliate programs, do you know how you can use them in your website marketing strategies? The Gaming industry is very lucrative and covers a lot of variety of products, whether they be gaming consuls, computer hardware or accessories, and they can all be utilized to fit your affiliate needs. Plus, as we discussed, you can earn high ticket commissions as well. It is really just a matter of driving ongoing traffic to your website and you can earn an excellent passive income online.
These five affiliate programs are really just the beginning of what is possible. Their are many ways to earn affiliate commissions with your website or blog. This includes product reviews, best of posts, how-to-guides and much more. Their is no limit. But, do you know how to drive traffic to your website or blog? Do you know how to make sure you affiliate links get clicked on.
I use a platform and received all of my affiliate marketing training here and was able to rank on the first page of Google for a variety of high converting keywords which generated great traffic for free. The kind of traffic that converts into sales.