If you are a supplement junkie or just love the idea of earning an income online in the health and wellness industry, you may have heard about Herbalife Nutrition. Herbalife has a huge product line and has been around for a very long time. You may have been exposed to one or more of their products from a friend or an associate at work. You might have even considered the idea of becoming an independent Herbalife Nutrition Distributor. In this Herbalife Nutrition MLM Review, I will walk you through how this company works, discuss the product line as well as the good things and the bad things you may want to be aware of. It is always a good idea to do your due diligence before you sign up as a distributor.
I have had the experience of being a Herbalife distributor and will share my wife and I's experience with this company. Both the good and the bad, of course. Read on to find out the details.
What is the Herbalife Nutrition MLM?
Herbalife was originally founded by Mark Hughes in the early 1980s and has undergone a few name changes since then. This was mainly because of some lawsuits and bad pressed they received early on. I want to stress, however, that Herbalife has been around a very long time and has endured a lot of bad press. This is not unusual, company's like Avon, and Amway, have received similar scrutiny as well. This is mainly because of the MLM (Multi-level marketing) structured pay plan. When I was a distributor the company was known as Herbalife International.
Herbalife Nutrition employs over 9,000 people globally and is headquartered in Los Angeles, CA. Their product line is available in over 94 countries and has over 4.4 million distributors and members.
Their claim to fame originally started within the weight loss industry. The first product was a protein shake intended to manage people's weight. They still sell protein shakes with a variety of flavors and types. This line of products expanded to include men and women's health, aging, digestive health, fitness and the well-known healthy energy drink known as Lift-Off. This was indeed my favorite Herbalife product. Since then, the company has grown to be a multi-million dollar company.
[wd_hustle id="2" type="embedded"/]
Is Herbalife Nutrition Products Worth The Money?
As mentioned before, Herbalife Nutrition has a very wide variety of products that include weight loss products, supplements, protein powders, protein bars, men and women's health products, and even personal care products, and much more.
One of the core products (very popular) is the Herbalife Formula 1 Healthy Meal powder.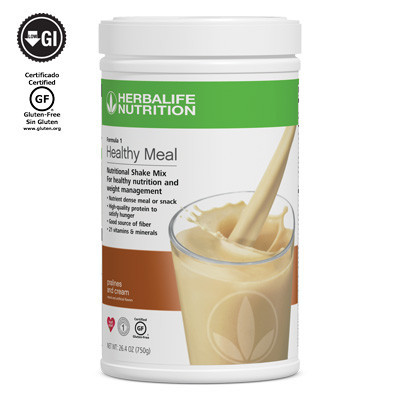 This product is a shake that you can add to milk, water, or any other liquid and is made with two scoops of powder. The shakes can be used to either lose weight or gain weight depending on how much you use and if you drink it with or without a meal. For those who want to lose weight, you can use it as a meal replacement. So, depending on how much weight you want to lose, you would either replace one, or two meals and then eat a healthy dinner and/or lunch and dinner.
If you wanted to gain weight or muscle mass, you would drink the shake with a meal, depending on how much weight you wanted to gain.
That being said, This 26-ounce package will cost around $40 depending on where you purchase it from. The Herbalife website offers it for $42.95, whereas Amazon offers it for $40, so the price comparison is fairly comparable.
This particular products has pretty good reviews on Amazon with lots of people claiming that they have lost weight by consuming these shakes. So, keep in mind that each shake takes two scoops of powder so that would be four scoops a day, if you decide to do the two shake a day protocol.
In order to determine whether these products are worth the money, we would need to compare price and value between the Herbalife product and other products that are similar. It appears that the Herbalife powder lasts about two weeks if one consumes two shakes per day. The container is 26.4 ounces. So, if we round the product price to $40, this comes out to $1.52 per ounce.
There's a similar product sold on Amazon for half the price. It's called Orgain Organic Protein Powder and sells for $26.99. It comes in a 2 lb. container. That's $0.83 per ounce.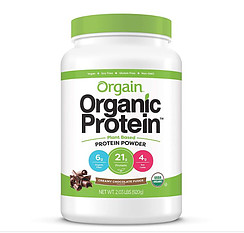 There are some pretty cool ingredients in the Orgain Organic Protein, which are certified USDA organic, gluten free, vegan, and lactose free. I could not find any comparable information for the Herbalife Formula 1 Protein Powder. Both of these products can be used for weight loss or weight gain, and it is recommended that you follow it up with an exercise program.
So to honestly answer whether the Herbalife products are worth the price, I would have to say that there are other comparable products out there that are equal or better in quality and price. It is likely that the Herbalife product is higher in prices because of the MLM structure of the company itself. This give enough room in the margin to pay its distributors commissions. This is one of the pit fall of purchasing these types of products from companies like Herbalife. This makes if a hard sell if you are a distributor if you have to compete with places like Amazon.
The Herbalife Nutrition MLM Opportunity
The Herbalife Nutrition MLM opportunity is not much different from other MLM programs like the Matilda Jane MLM program. You sign up under another distributor who ends up being your sponsor and you purchase a membership package. You then are considered a part of their down line and you can start selling products and enrolling distributors. Not only will you receive commissions from products you sell, but so would your sponsor, or up line. Your sponsor or up line would also earn on down line members that you recruit as well.
Network Marketers are shifting from MLM to Affiliate Marketing
What is the Cost to Join Herbalife Nutrition?

Like many other MLM programs, to join Herbalife as an independent distributor you would have to purchase a Distributor kit. There are two types of kits you can choose from. The first one is the International Business Pack, which costs $94.40 and includes a variety of products to help get you started. The second option is the International Business Pack-Super Starter which costs a total of $124.10 as of this writing.
Based upon experience, I have to warn you that there are other associated costs that may come from the specific team you join. These can include marketing system, and, the big one, advertising or leads to connect others with your business. When my wife and I joined Herbalife, we joined with one of the largest distribution teams who encouraged us to purchase leads in groups, called "shares". We were encouraged to purchase 10 shares a month. This came to a total of about $2000 a month. This included about 120 leads to call per month. This also included a marketing system.
There are other "hidden fees" such as cost of phone calls and transportation.
Can You Make Money With Herbalife Nutrition?
To make money with the Herbalife Nutrition MLM you have to not only sell the products, but you also need to recruit new distributors. Basically, how it works is you purchase products at a discounted rate of 25% and then you sell these products at the full retail cost. This gives you a 25% commission. One way you can recruit is offer a potential customer a 25% discount by having them sign up as a distributor. Then you earn from their efforts as well.
Most distributors sell the products to people who are trying to lose weight. The Herbalife product line has been around a while and they do have good testimonials for people who have lost weight with these products, however, the real money is in recruiting.
I have to say, based on experience, it is difficult to generate a profit with Herbalife. My wife and I had a fairly large downline and we did sell a few products here and there, but it was very difficult to off-set the cost of advertising. We often times spent more money than we made. The distributors that seem to do the best are the ones who have large email lists and have been in the MLM industry for a long time.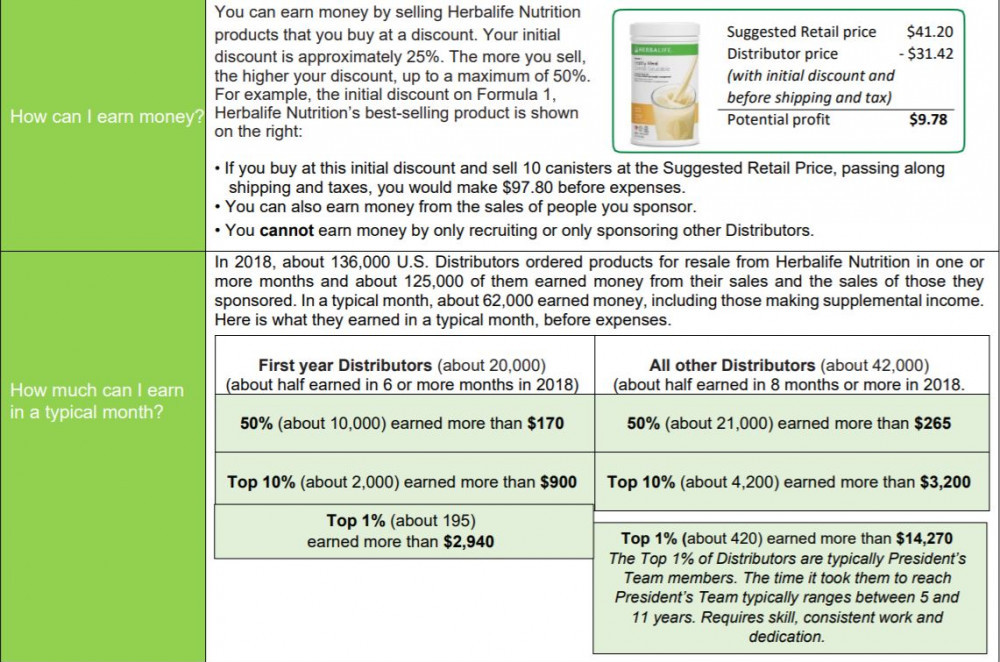 Pros:
You can set your own schedule
These types of business models allow people to set their own schedules and work as little or as much as they want to. You can work full time or part-time based on your individual needs.
No Minimum Monthly Purchases
There may be no minimum monthly purchases, however, you do need to purchase a package as mentioned previously to get started and will need to maintain your distributor status by purchasing products periodically. This is not well-defined.
Fully refundable
Herbalife is very good about giving their distributors full refunds as long as the products have not been opened or tampered with.
Cons:
No FDA Approval
FDA has not approved these products.
Pricey Products
Herbalife products are relatively higher in price when compared to other similar products as mentioned above. This, of course, is due to having to pay their distributors a profit when they sell at retail cost.
BBB Complaints and lawsuites
Although Herbalife has an A- rating, they only have a 2 1/4 star rating. They have mixed reviews. Many distributors complain that they are promised by their up line that they will get rich. My wife and I experienced this firsthand. Our up line team constantly told us to continue buying leads so that we will "get rich" This seems to happen to a lot of other distributors as well.
Also, Herbalife has been involved with several lawsuits over the years due to their pay plan. They have had to modify it quite a few times, in addition to changing their name a few times as well.
Final Thoughts
One of the concerns I have with MLM companies in general is that they are constantly under scrutiny. Plus, the fact that you have to purchase products in order to sell them is something that is not required with other affiliate programs. Plus, income is based strictly on commission. There is no base salary of any sort and you do have to invest a lot in advertising. In addition to these factors, they are a lot of work to maintain and the success rate is quite low.
The other thought I have here is that there are much easier ways to make money on the internet through affiliate marketing that also allows you to have a flexible schedule and is much easier, check out my #1 recommendation on how to start your very own business without having to purchase products. You will get plenty of support, your own website, training and a ton of great tools that will ensure your success.