As many of you know, email marketing is one of the best ways to sell affiliate products online. In fact, it is the second best way to earn an income online followed by content marketing utilizing search engine optimization or SEO for short. Once you start ranking your website on the first page of Google, it is certainly time to practice email marketing. But what email marketing platform should you use? Is GetResponse email marketing the best platform for your money?
In this review I would like to review GetResponse and really focus on this question to see if it is indeed the best platform to use. There are a good deal of email marketing platforms to choose from that offer very similar features and benefits, so it is worth the time and effort to choose the one that provides the best value for your money. So, let's jump right in and discuss the first and obvious question.
What Is GetResponse Email Marketing?
GetResponse email marketing is a platform that allows you perform quite a few functions for your business. Whether that business be online or offline. These functions include the following:
Create emails which can be sent automatically to your subscribers on your mailing list
Import and/or host a complete mailing list and capture different types of data onto it.
Automate the sending of emails to your list of subscribers through the use of their built in autoresponders.
View, analyze and make decisions related to your email marketing campaigns. Things like click through rates, email open rates and a host of other metrics that help you improve upon your goals for your business.
GetResponse has been around a long time. In fact, their website launched in 1998. They have set the stage for email marketing and have been one of the main autoresponder and email marketing companies for both online and offline business for many years now.
In recent years, GetResponse has really moved forward to include not just email marketing but, landing page creation, webinar hosing, CRM (Customer Relationship Management) and now has a pretty impressive automated funnel builder. We will discuss their new funnel builder later on. They have also remained very competitive in price starting as low as $15 a month for an unlimited number of emails to 1000 subscribers to be added to your email list.
Who Is GetResponse Really For?
---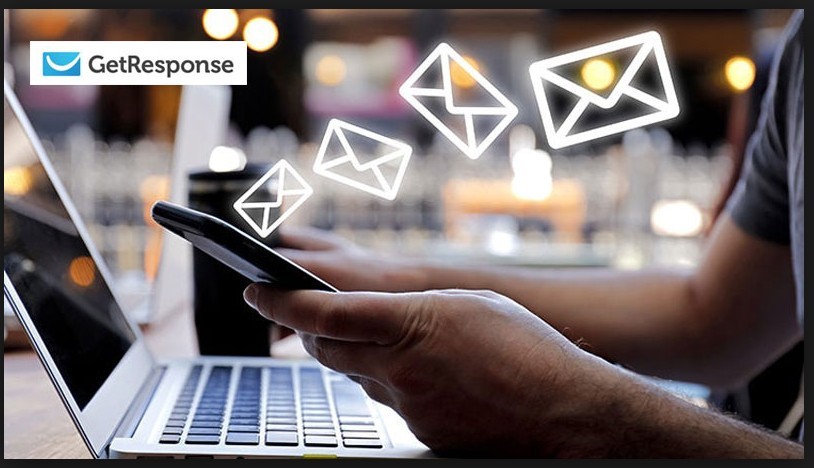 Over 350,000 people use GetResponse for their email marketing needs. People who are in online marketing, Bloggers, small business owners, advertising agencies, people who run e-commerce online stores, and a host of others. Any business that wants to utilize email marketing as a way to reach potential customers' can benefit using an automated email marketing platform like GetResponse.
GetResponse has really shown the industry that automation is the key to success, and business are really seeing that the more they can automate the more room they have for growth. When you really look closely at what the larger businesses such as Walmart, Walgreen s, CVS and a host of others are doing, they are collecting your email address and then sending out offers to you via email, and they have this process automated. This way they are following up with their prospects on complete autopilot.
So, from the small mom-and-pop operations to the large corporations, to the online marketing world, many can benefit from the automated platform that GetResponse offers and continues to improve upon
Features and Benefits of GetResponse
---
GetResponse offers a multitude of features with corresponding benefits. The main thrust of these features include the following products for any business: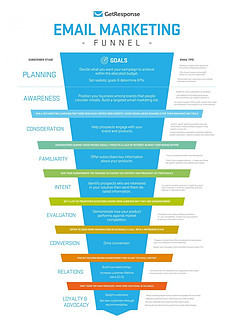 email marketing
marketing automation
Landing pages
webinars
transactional emails
CRM
So, let's discuss each one of these products separately and then we will show a price structure for the various packages that they offer.
Email Marketing
The GetResponse email platform allows you to create awesome looking emails in minutes using an easy "drag and drop" feature that allows you to build responsive emails that simply look amazing because you can choose from hundreds of industry-specific templates that are ready to customize, or create your very own design your way.
You can send your potential customers' relevant emails that they actually want to open and when they want to read them. The tools that are provided are designed so you can easily nurture your leads through each stage of the funnel process. All the way from freshly produced leads to repeat customers'. All with great deliverability.
Marketing Automation
The marketing automation feature allows you to automate your entire sales funnel process so that you can completely automate the entire customer experience. This is done through awesome drag and drop technology that expedites everything you want to accomplish. The great thing is this can be done without complicated coding or requiring the high cost of outsourcing.
What this automated workflow can do for you is essentially guide your customers' from signing up to your email list to purchasing your product, or do whatever your call to action is. This is done through creating marketing automation workflows with conditions, actions, and filters that you design to map out the entire customer experience.
You can track the customers' behavior in different scenarios and get a real time view of their behavior. All of this through automation.
---
See How I Earn An Online Income Using My Simple 4 Step Formula
GetResponse Email Marketing – A Complete Review for 2020
---
Landing Pages
OK, this is one feature of GetResponse that was the tipping point for me. I have used a good deal of email marketing companies and autoresponders in the past that have such poor landing pages that it forces you to purchase other software or other expensive landing page creators, and these landing page creators and builders are not cheap by any means. Of course, they all integrate with many autoreponders, but why should you have to purchase another platform.
It is much better to be able to all of your marketing needs in one platform. That is exactly what you get with GetResponse email marketing. It simply does it all. You can create an awesome and professional landing page within minutes. Plus, you can choose from hundreds of different industry specific templates or create your own without a complicated coding. Very user-friendly and easy to work with.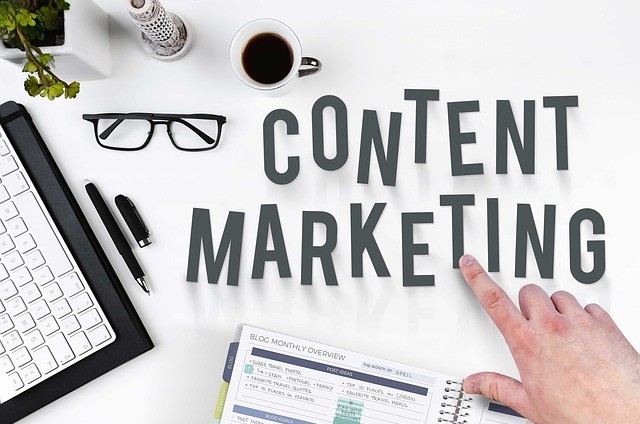 Webinars
With GetResonse you can make webinars easily. These are a great addition to your lead generation strategy. You simply choose a time and date and then create a link and then share that link with anyone you want without any complicated installation or downloading any software.
Utilizing interactive tools like YouTube videos, advanced screen sharing, polls, questions and a chat functionality, you can create real-time interactions that create a live message to your audience. The thing is, webinars work amazingly well for converting prospects into customers'.
Transactional Emails
If you have an e-commerce platform, or a CMS, these transactional emails can be integrated into the GetResponse platform. It's really easy to set this up and configure. This way you don't have to have separate email services for your email marketing data base and transactional emails.
You can send all of these emails in one platform making things much simpler. This includes order confirmations, receipts, notifications and more.
CRM
you May be asking what CRM actually means. It literally stands for Customer Relationship management. Which is a system or strategy for the managing of client interactions, which allows you to deal with future and current customers', optimizing and systematizing relationships with them.
This feature allows you to visualize you sales process at a glance and convert more customers' into sales. Plus, you can customize your sales pipeline and easily spot opportunities. Plus you can set your own stages to match your business processes into the sales funnel. This segues nicely into the next question.
Can You Build Funnels With GetResponse?
---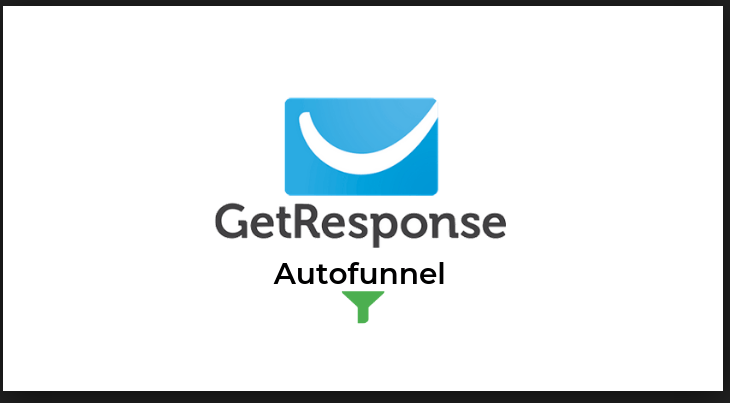 Well, if you had asked this question a while back, the answer would be no. Well, at least not as good as what was recently introduced. The GetResponse Autofunnel. Not only that, but GetResponse just recently allowed all users to test drive the auto funnel for free for 30 days. Not matter what their plan level is. This is huge because this auto funnel has some other features that are simply awesome.
First of all you get:
GetResponse social ads' creator
GetResponse Facebook and Instagram ads'.
In addition to this you get 5 different funnel types:
quick sales funnel
full sales funnel
list building funnel
free webinar funnel
paid webinar funnel
as mentioned in the video, this auto funnel is, well as the name indicates, automated. The automation features are really pretty impressive and really does simplify the funnel building process. There is a lot of mention online, especially in the internet marketing niche, about the importance of building a sales funnel. There is also a lot of hype surrounding this, because many online gurus are pushing products cost up to $100 a month to create sales funnels.
The automated funnel system that is offered through GetResponse is way better when it comes to value and automation. Many of these other products are difficult to use and require a bunch of training and support in order to create a simple funnel process. Which leads us to the next section, yes, you guessed it, training.
Does GetResponse offer Adequate Training?
---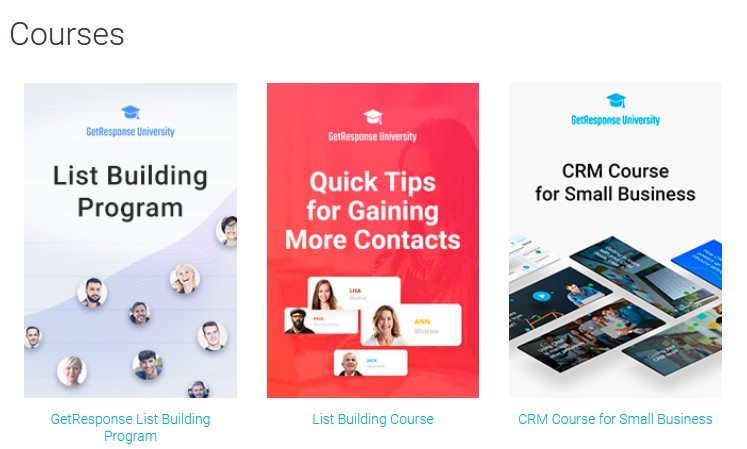 This is another area where GetResponse totally delivers. Training. The quality of professional training you get from GetResponse is amazing.
Some of the most popular training that they provide include:
GetResponse List Building Program
List building Mini Course
CRM Course for Small Business
The list building program
is a training that is designed to help customers' build a totally responsive email list and increase sales with it in just 90 days. Plus, this training is absolutely free. It's not just for paid members, but for everyone.
By the time you have gone through this course, GetResponse claims, you should have an engaged list of at least 1,000 subscribers.
Now I have actually gone through this course and I can tell you it compares with courses that I have paid hundreds of dollars for. There are a total of 90 lessons in this course and the GetResponse University delivers it in the most professional way I have ever seen in a free training.
Plus, after completing the course, they give you a certificate of completion that acknowledges you as an expert in the techniques of list building.
---
See How I Earn An Online Income Using My Simple 4 Step Formula
GetResponse Email Marketing – A Complete Review for 2020
---
The list Building Mini Course
teaches you how to build a list of engaged subscribers and stop conversion leaks. This course is tailored to meet offline as well as online business needs.
It is a six part course, that will teach you how to:
use loyalty programs, partnerships and incentives to grow your email list,
give your social media a huge boost,
send a killer email to your list.
CRM Course For Small Business
This course teaches you everything you need to know about CRM or Customer Relationship Marketing, and how it integrates with other features of the GetResonse platform. It is composed of six lessons and designed for startup company's, not just big companies with big budgets.
The course includes:
CRM basics and best practices
The basics of inbound selling
Real world examples
CRM segmentation best practices
Customer relationships and inbound selling
How to link and email marketing and automation
CRM as a process management tool
So as you can see, the GetResponse University has some awesome training available, and this is just a sample of what they have to offer.
Since GetResponse is an affiliate marketing tool, you may want to try a great affiliate marketing training program. My recommendation is the Wealthy Affiliate University. They have awesome affiliate marketing training and you can try it for free.
GetResponse Pricing
---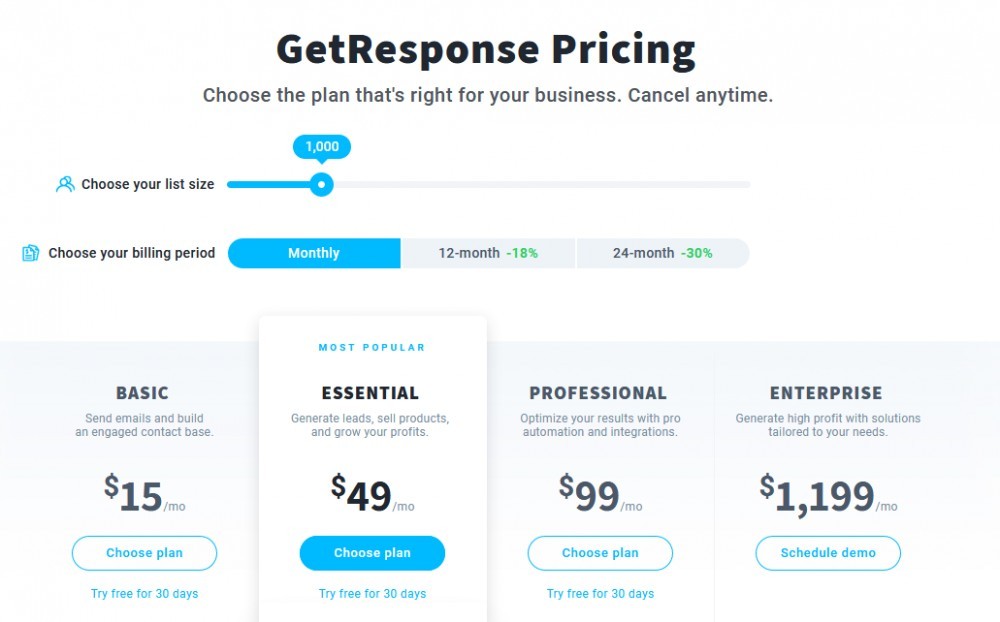 Conclusion
so, as you can see GetResponse email marketing is an all in one platform. From email marketing to an automated funnel system. It truly has it all when it comes to online and offline marketing. Whether you are a large business or a small business, it does not matter. Plus, the GetResponse University offers top-notch training and it's free for everyone.
In addition to that, you can try GetResponse for 30 days without even giving them a credit card. This way you can actually get a full view of what they have to offer without spending a dime. If you were simply looking for an autoresponder, you have not only found the best value for an autoresponder but much, much more than that. It is truly a one stop platform that fits all of your marketing needs
GetResponse
$15/mo to $100/mo
Landing Page Creator
9.5/10
Auto Funnel System
10.0/10
Pros
Great AutoResponder Deliverability
Customer Service and instant chat featrue
Auto Funnel is awesome
Landing page creator is easy to use
Great cost value
Cons
Some Landing Page templates are outdated