I have actually been asked this question a few times. One person asked it this way. " Is Clickbank University a scam or what?"
I can hear the tone in his voice, even though it was from a Facebook chat box. The reason he asked me this through my Facebook chat is because I was involved in a conversation in the Facebook Group of Clickbank University itself at the time. This individual was a little upset by the answer to a question that was asked in their Facebook support group.
Yes, I was a member of the Clickbank University 2.0. So this review is from firsthand experience. Let us take a close look into what Clickbank University actually is, and address whether it is a scam or not.
The Clickbank University Review Summary
---
Name: Clickbank University 2.0
Founders: Matt Hulett, Adam Horwitz & Justin Atlan in 2013
Website URL: http://clickbankuniversity.com
Price: $47/month + $594 Upsell
Products and/or Services: 85 out of 100
Training: 87 out of 100
Technical Support: 90 out of 100
Tools and Resources: 88 out of 100
Community Support: 75 out of 100
Summary: I believe, overall, Clickbank University 2.0 offers a good quality product. It does provide useful tools and training helping marketers create their own digital products to sell on Clickbank and earn an income doing so. They do attempt to provide training and support helping marketers to choose and market already existing Clickbank products, however, the training and support is a bit limited and outdated.
For the marketer who wants to simply market Clickbank products already in the marketplace, they not given real direction and guidance in my opinion. It seems they spend a great deal of time and energy focusing on selling their high ticket upsell which they do not reveal to you upfront. So you may want to be aware of that.
TheAffiliateResource.com Overall Rating: 85 out of 100:
Recommended: Yes

---
Since Clickbank University is mainly for marketers who want to create and sell their own products on the Clickbank Market place. If you are not interested in creating your own products, but are more interested in learning how to promote a multitude of already created affiliate products (affiliate marketing), then below is my #1 recommendation:

What Is Clickbank University 2.0 About?
---
Clickbank University 2.0, AKA CBU 2.0, is a revised edition of an online training platform that is designed helping both potential affiliates marketers and potential vendors make money from the Clickbank marketplace. They offer this training as an advantage since it is promoted within Clickbank itself. If you understand what affiliate marketing is, you no doubt know that Clickbank is one of the largest affiliate marketing networks for selling digital products and services.
The training platform is divided into two different training tracks:
Product publishing
Affiliate Mastery
The product publishing track:
Is an 12-week training course designed to teach people how to make money creating their own products, place them on the Clickbank marketplace and then promote them themselves in addition to having other affiliates promote them as well. This allows you to reap the benefits of having other affiliates promote them for you, creating additional potential income.
This course is taught by Justin Atlan who generated his first million dollars as a Clickbank publisher with his own products.
The affiliate mastery track:
Is an 8-week training course designed to teach people how to market other peoples products that are already placed on the Clickbank marketplace through a process known as affiliate marketing.
This course is taught by Adam Horwitz. Adam is known for making his first 6 figure income specifically selling Clickbank products when he was just 20 years old using other people's YouTube videos to promote.
Now, as a side note, this is one aspect that inspired me to join the Clickbank University. I was very interested in learning how to use Adam's techniques. I will discuss this later on this the review.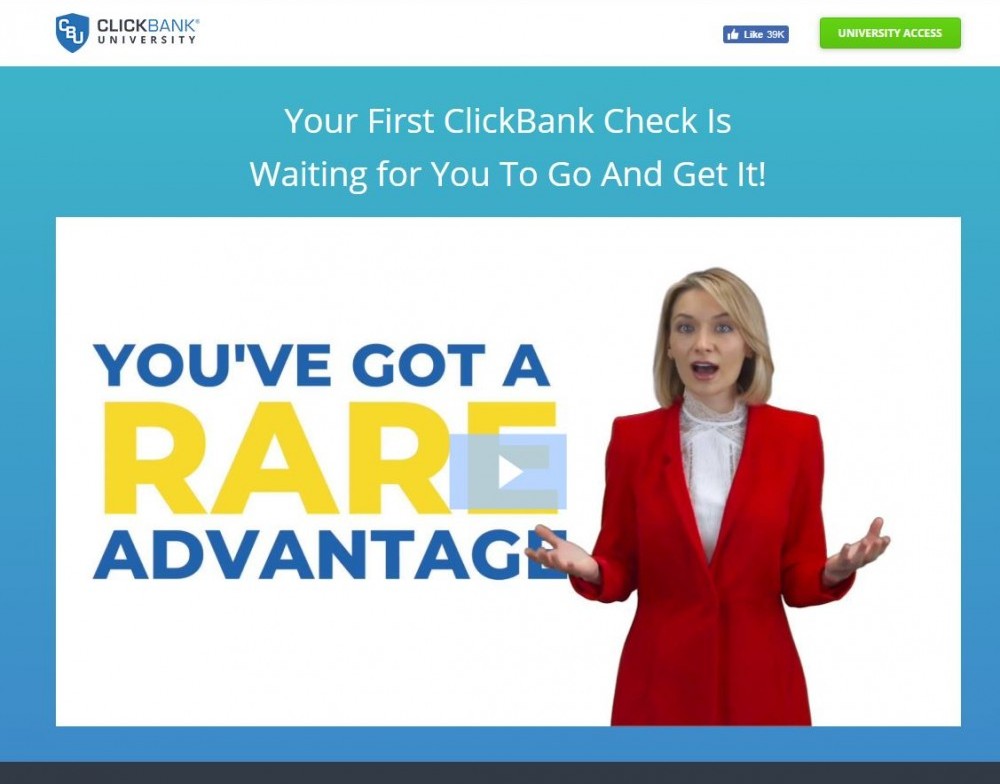 Tools And Training Included With CBU 2.0
---
12 Week Vendor Training
When I first joined Clickbank University 2.0, I was mainly interested in the affiliate training, but I wanted to go through this course as well because I had heard it was excellent training, and I do have to agree, this was the most detailed training of all the available training.
Here is a snapshot of what you get access to: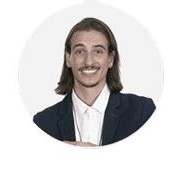 Week 1: How everything works: Set up for success
Week 2: Fining your perfect product
Week 3: Creating your avatar
Week 4: Course content creation and outsourcing
Week 5: The perfect upsell to maximize sales
Week 6: High converting sales copy
Week 7: The "easy" VSL (Video sales letter)
Week 8: Finalizing your product using the builder
Week 9: Getting up on Clickbank
Week 10: Joint venture managing
Week 11: Split testing
Week 12: Scaling up your business
Bonus: Selling high ticket products on webinars
Now this training was pretty extensive and I do believe if I had followed through on the training I would have learned all I needed to know to create my own products. But, my interest was more on selling other peoples products and focusing on the marketing end of things.
In my opinion, being a Clickbank vendor requires more advanced knowledge of affiliate marketing. This is not something the "newbie" should start with. So, if you are an experienced marketer and you feel you are ready to create your own products and take advantage of the Clickbank marketplace, then I would highly recommend Clickbank University 2.0.
That being said, let's move on to the Affiliate marketing side of things.
Here is a brief walk through video of Clickbank University 2.0
8 Week Affiliate Marketing Training
This was the course I was most interested in when I joined the community. This training is more geared toward learning how to sell other peoples products that are already on the Clickbank marketplace as an affiliate.
The advantages of this approach is that you don't have to create your own products and you can pick products that you know are selling well on Clickbank.
For this course, here is a snapshot of what you get: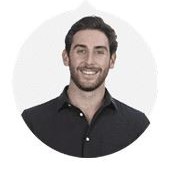 Week 1: Introduction
Week 2: Affiliate marketing concepts and Clickbank navigation
Week 3: Choosing a niche and finding products to promote
Week 4: How to create a sales funnel using capture pages
Week 5: Writing and outsourcing content for your email list
Week 6: Basics of email marketing
Week 7: More email marketing concepts
Week 8: Scaling up your business
Bonus: Affiliate promotions
So, based on my experience with this part of the training I would have to say I was a bit disappointed. I am not sure if it was because I had knowledge of a lot of this material from other sources (mostly free sources) or if my experience level was beyond the course.
Because this training was regarded as high quality training, I may have had too high of expectations. I felt that the course was a big sales gimmick for the Clickbank builder upsell. I will discuss this in more detail below.
Since affiliate marketing is all about building an email list through capturing emails, I thought this part of the training would be more detailed, but, again, it was all about selling the CB builder upsell and for the price of this training, I felt I shouldn't have to pay to get pitched on a product.
If you are mostly interested in learning how to sell affiliate products, I would highly recommend Wealthy Affiliate. You will get everything you need to be successful with affiliate marketing and NO UPSELLS!
Live Weekly Q&A Webinar with Justin And Adam
Justin and Adam offer a Live weekly webinar that allows paid members to
ask any questions they might have. These webinars are
recorded so that any member can watch them at a later date that may be more convenient for them.
The thing is, if you are new to affiliate marketing, you may not know what questions to ask. These Webinars are not based on any specific training so there really isn't a huge amount of value here.
One of the things I was looking forward with this training platform was a structured step by step program that would teach me what I needed to do in order to be successful in affiliate marketing. The live webinars that I went to did not give me this step by step format that I was looking for. Instead, is seemed very chaotic and unstructured.
I also got feedback from the Facebook group that I wasn't the only one who felt this way. Other marketers that were less experienced than myself were even more confused that I was.
ClickBank Builder (Here Comes The Upsell)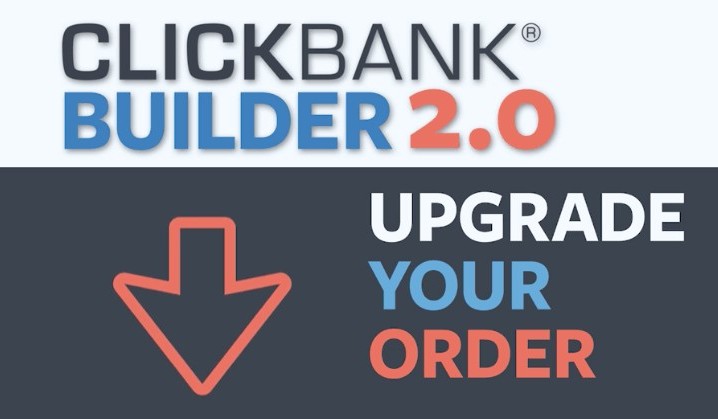 OK, so here is where the program starts to rub me the wrong way. Not only are you not told upfront about that fact that they really don't support you on the affiliate side unless you purchase this builder software package. I am not saying it is not of good quality because it is. But, it is certainly not worth the $595 they are asking for it. At least as far as using it to sell affiliate products.
The builder is a great tool if you are using it specifically to create and market your own products. The thing is, that in order to really get involved with creating your own affiliate products, you really should not be at the beginners level with affiliate marketing. This is more of an advanced marketer project and not conducive to the beginning marketer.
If you want to use a builder like this (which you should) to market other peoples products, you can purchase a good WordPress plug in that will give you the same features and benefits. There are several high quality plugs ins that you can purchase for less than $100 one time purchase.
Not only that, but the affiliate training provided by Clickbank University 2.0 doesn't really show you how to build a capture page other than what you would get if you paid the $595. In other words if you wanted to learn how to do that, you have to take the upsell.
This is ridiculous in my opinion. I felt while going through the training and webinars, that I was constantly being driven to purchase this product. I was paying for a constant sales pitch!
Private CBU Facebook Support Group
For the support part, you'll have access to the Clickbank University Forum as well as their private Facebook group. The activeness and engagement within the forum and the group are OK, but not great. Mainly because the members don't seem to be real enthusiastic about the community itself and are constantly asking other members how they really make money online, rather that talking about the methods taught in the course.
I don't think I saw Adam and/or Justin even one time while I was participating in the group.
Overall the community support is average at best. The Community I below to here
Pros and Cons
---
Pros:
Clickbank University was created by Clickbank.

Clickbank itself is a reputable affiliate network so the idea of being trained by the same platform is appealing.

They do offer a 30-day money back guarantee, so if you try it and don't like it, you can get your money back.
Cons:
Not newbie friendly.

As I mentioned above, Clickbank University seems to be geared more toward the more experienced marketer who would be interested in creating their own products and then promoting them on Clickbank.
If you are interested in selling other peoples products as an affiliate marketer and get real valuable training, then I suggest starting the best free affiliate marketing training here.

Clickbank Builder (beware!)

Clickbank builder is a good piece of software and it does provide a good platform to create your own products, however, a good page builder does not have to cost as much as Clickbank Builder costs. The cost is highly inflated. Like I mentioned before, you can get a real good page builder plugin for less than $100 elsewhere.

Low quality Training

the affiliate marketing training is very week and not very detailed at all.

Only paid traffic training is covered.

As I mentioned above, when I first joined the program, it was advertised that Adam was using a special YouTube method that was responsible for helping him earn his first six figures online. However, this training is never offered. They only real traffic training that was covered was Facebook pay per click and Instagram Influencer advertising which also cost money.

I have seen many webinar hosted by both Adam and Justin, and most of them involve a big sales pitch at the end. The training I am mostly interested in is good solid training that has a specific purpose that does not involve being pitched to buy a product. These webinars all seem to build up to a big sales pitch at the end.
Conclusion
---
So, in conclusion, let's answer the original question. Is Clickbank University a scam or what?
I do not believe Clickbank University 2.0 is a scam. I think overall it is a legit program. As mentioned before, if you want to be a vendor for Clickbank, then this is a program you should check out.
If you are interested in learning how to make money online as an affiliate marketer selling other peoples products, then you should check out my review of Wealthy Affiliate here.
So, my overall rating of Clickbank University 2.0 is: