You have been doing research in affiliate marketing and realize the potential that it can bring to you and your family, so you decide to give it a shot. In this case you will need to find one, or preferably multiple affiliate program's that offer good commissions for each sale you deliver. Even if you are a beginner, don't worry we will help you find the best affiliate marketing program's for beginners.
Before we do that let's learn more about affiliate marketing program's and what constitutes the best for beginners.
What Are Affiliate Marketing Programs?
---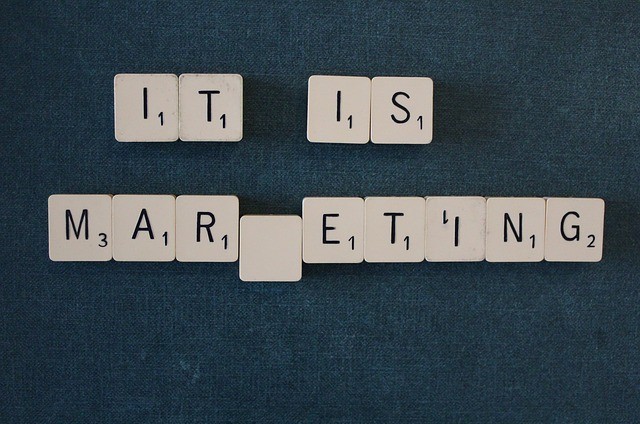 Affiliate marketing program's are a way for companies to sell its products and services by signing up people or "affiliates" to market or advertise that company's products and/or services for a paid commission. So, in other words, when a customer that you refer online purchases a product from the program's website, you make money.
To be very clear, let's use Amazon as an example. They offer and affiliate marketing program known as the Amazon Associates program. Let's say I have a website where I review a product sold on Amazon, say a food processor or kindle reader, and it costs about $100. On my review, page I will have a link that takes people to Amazon and every time that person purchases that product from my link, I make a commission of somewhere between $4 to about $8 per sale. Depending on my monthly volume of sales.
What's really cool about this is that Amazon provides the product, the shipping, customer service and even the link and all the tracking that goes with it. All I have to do is drive traffic to my website. This is typical of other affiliate program's as well. Some even provide training as well.
---
Want to Earn From Affiliate Programs?
You Need a Traffic Producing Website to Convert Readers into Buyers
Let Me Show You My Exact Method
The Best Affiliate Marketing Programs For Beginners
---
How To Join an Affiliate Marketing Program?
---
Signing up for an affiliate marketing program should be very easy to do even for a beginner. For most cases, you will need to create a website with at least some content on it. This should not be a hindrance because building a website is not only necessary to be a successful affiliate marketer, but they are very simple to build as well. To learn a step by step approach to on how to build a website to make money go here. No worries, they are free to build and you can learn exactly how step by step.
Signing up at the point usually involves filling out a simple form and then entering your website URL given to you when you follow the above mentioned training. Once the sign up process is completed and you get approved, the company will send you your very own affiliate link which you then place on your website to start earning commissions.
What is really exciting about this process, is that there are a number of things you can do to your website that will lead potential buyers to your affiliate links which, of course, increase the amount of potential commissions you can make. Again, this should not be overwhelming. Take a look around this website for many easy ideas to get more eyeballs and ultimately more sales from your site.
Now that we have covered some basics, let discuss which affiliate marketing program's you should join as a beginner.
The 3 Best Affiliate Marketing Programs For Beginners to Join
---
In this section, we will provide the top 3 recommended affiliate marketing program's specifically for beginners. As you develop your affiliate marketing skills you will become more prepared to venture into other program's and also be familiar with what to look for.
The list below is recommended based on a set of criteria we used to evaluate the quality of the affiliate program and what we ourselves look for in a good affiliate marketing program.
Quality of products
commission levels
Payout frequency and consistency
Affiliate support
Training
If there is an affiliate program that is not listed as our top 3 choices, please let us know and we can certainly evaluate it for you and even provide a review. Simply contact us or leave a comment below this post.
Amazon Affiliate Program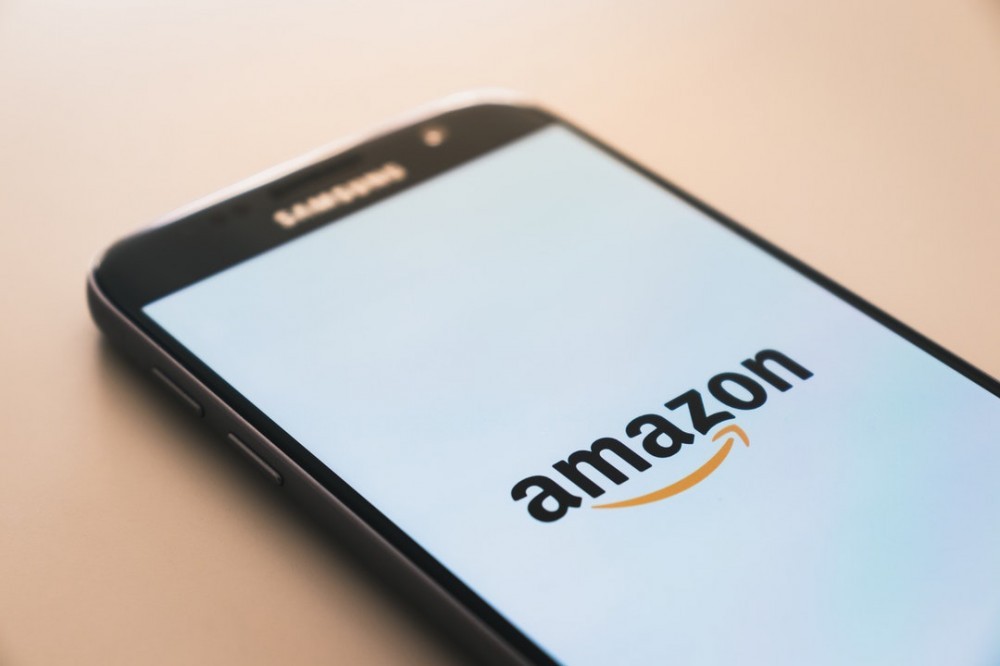 The Amazon Affiliate program is known as Amazon Associates. It is very common for beginners to start with Amazon for several good reasons:
Pros
Authority and Trust – Generally people trust Amazon and if they are led to the Amazon website after reviewing a product, they are usually not worried about making a purchase from a trusted source.
Massive product line – Amazon has a very large product line with many different categories associated with them. This makes it really easy to pick a good solid niche.
Amazon's Best Sellers List – The Amazon best-sellers list makes it real easy for beginners to choose a niche and products within that niche to promote. Being on the best-sellers list means it is selling and people therefore will be searching for information on these products.
Great team support – The Amazon Associates program is there to help. They have a support ticket system along with a Facebook Group and YouTube channel.
Training – They do have a small training team, that gives you general training, but it is not too specific. You will have to find good training from other sources.
Cons
Lower Commission rates – The Amazon Affiliate Program only offers a 1 to 10 percent commission rate depending on your sales volume. This is a fairly low commission rate, however, the shear volume of products may compensate for this particular con.
They only offer a 24-hour cookie – Meaning that if anyone goes to the Amazon site through your affiliate link and purchases a product within that 24 hours period you will get the sale. Other program's offer larger cookie length of time.
If you make no sales within a 90-day period, they close your affiliate account and make you sign up again.
---
Want to Earn From Affiliate Programs?
You Need a Traffic Producing Website to Convert Readers into Buyers
Let Me Show You My Exact Method
The Best Affiliate Marketing Programs For Beginners
---
This is somewhat annoying, but if you don't make a sale within that 90 day time frame you have to sign up again, which means your affiliate links change. So, if you have many articles with your old link, you will have to go back and change them to your new one.
Overall the Amazon affiliate program known as Amazon Associates is a great affiliate program to start with. In fact, it is one of the top ways to choose a niche market to get into and is a great way to spring board into good keyword research.
Going through our criteria above,
Product line: the product line on the Amazon website is so vast and includes many high quality brand names that people are familiar with and have seen in other stores. Typically, for Amazon products, potential buyers are searching for a particular brand or a specific item This makes it very easy to determine what keyword phrases to use, since brand name familiarity comes into play.
Commission levels: As mentioned above, Amazon's commission levels range from 1% to 10% depending on your sales volume.
Payout frequency and consistency: Amazon pay's monthly and will typically either send you a check or participate in ACH transfers directly to your bank.
Affiliate Support: Amazon does provide great affiliate support and is easy to contact and get answers from
Training: As mentioned before, Amazon does offer a small amount of training, but it is very generalized. You will be better off finding the best affiliate marketing training with by The #1 recommendation below:
Clickbank Affiliate Program

The Clickbank Affiliate Program is really more of an affiliate marketplace that offers a large variety of products across multiple niches. Like the Amazon Associates program, Clickbank is a great place to choose a lucrative niche to associate yourself as an affiliate marketer.
Unlike Amazon, however, Clickbank specializes in providing mostly digital products, which typically offer a much higher commission rate. Some even up to u. So, the earning potential is usually much higher. Clickbank is now starting to offer more physical products as well, so keep your eyes out on these opportunities.
Besides the higher commission rates, another thing they have going for them is that many people who use Clickbank to sell products and services will provide you with a review copy if you ask for them. In order to do this, they will typically require you to have your own website within that particular niche, but it is a good idea to use a product so that you can provide an accurate review.
Another advantage of using Clickbank is that it is very easy to sign up for and get approved. You do not normally have to have a website, unless you are asking for a free review copy of a product.
One work of caution for the beginner using Clickbank is you need to be careful when selecting a product to promote inside of their platform. Mainly because some products do not have the best reputations in the world. Fortunately, Clickbank does have a decent rating system built in that allows you to see which products are the most popular and you can also see their refund rates.
To get a great understanding of the Clickbank Affiliate program you can read my complete Clickbank Affiliate Review here.
Wealthy Affiliate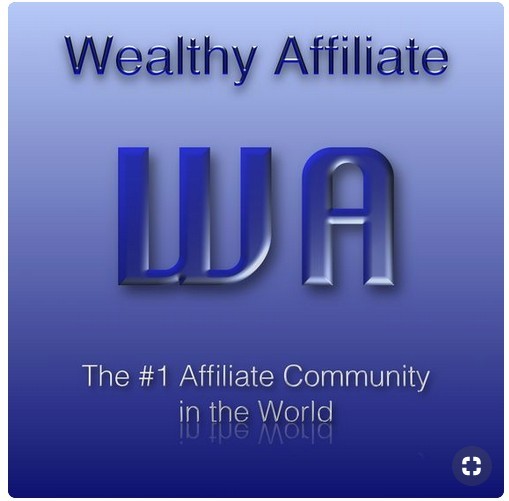 Wealthy Affiliate is way more than just an affiliate marketing program. It is a training site that teaches you how to become a successful affiliate marketer so that you can run your very own affiliate marketing website. It does not depend on your skill level, you can be a complete beginner or a certified expert.
Their training covers it all. From the very basics of creating your first niche website to way more advanced strategies that allow you to use both free advertising strategies to paid strategies and social media marketing.
Earlier we discussed cookie duration for some other affiliate marketing program's and you saw 24 hours to 3-day cookie duration. One great thing about Wealthy Affiliate is that you get a lifetime cookie duration. This means that if you send a potential prospect over to the Wealthy Affiliate platform, they are tied to your tracking cookie link from that point forward. So, if they join Wealthy Affiliate even as far as 7 or 8 months later, and as long as they haven't cleared their cookies, you will still get the sale.
The most impressive part of Wealthy Affiliate is their training program. It is the most comprehensive affiliate marketing training on the planet. They also have a huge track record and tens of thousands of members with hundreds of success stories. They have been in business since 2005, so they have the expertise and experience to teach YOU how to earn an awesome income online.
On top of their training they also offer a plethora of tools and resources that will help you run a full time affiliate marketing business. Whether you want to sell Amazon products, Clickbank products or any other affiliate program for that matter. Not to mention their own internal affiliate program.
Some tools include:
Work processor known as site content
Image look up utility with access to thousands of royalty free images
An awesome keyword research tool
premium managed WordPress hosting
Much, much more
So, even if you are new and want to find one of the best affiliate marketing program's for beginners, whether that be in the "make money niche" or any other niche, then Wealthy Affiliate is the best place to start.
The best part is that Wealthy Affiliate offers a free membership option that allows you to go through their ten lesson online certification course and try out all of their tools without even having to use a credit card. Completely free. By the way, this isn't a free trial, there is actually a completely free membership that you can use for life if you want. Of course, the also offer a premium membership with loads of value.
Conclusion
I understand that being a beginner in affiliate marketing can be daunting and you can be easily overwhelmed and It can be challenging to choose the best affiliate marketing program for beginners. By taking the time to look over what is available above is a great way to start and learn about the opportunities that are available and how much income you can potentially earn as an affiliate marketer. Plus, affiliate marketing is different that MLM Marketing. It is not like companies such as you would see on my Usana MLM review. It is a different way to earn an online income, and much easier as well.
If you own your own website and are struggling to get visitors to your site or are simply finding yourself confused with all the shiny objects on the internet, take a look at my top recommended resource.
Once inside of this platform, you will find the step by step platform that will literally take you by the hand to help you reach your affiliate marketing goals. There is a community of people who are willing to help you out anytime you need help and me as your one on one personal affiliate marketing coach.
I can show you how cool earning an income online through affiliate marketing really is. Take care and see you on the inside of this awesome community.