There is no shortage of direct marketing companies, they seem to be popping up almost every day now. Some are product focused like Tupperware or Avon and others are opportunity focused, like Herbalife or Global Domains International. One such company you may have heard about lately is a company known as Jeunesse. In this Jeunesse MLM review, we are going to discuss what products the company has to offer, their business model and, most importantly, if it is a great home based business opportunity that is worth pursuing or is there better opportunities elsewhere.
What is Jeunesse Global?
A company that started in 2009 by Wendy Lewis, Jeunesse Global is a company that sells cosmetics, personal care and wellness products through a direct sales MLM business model. They have an extensive line of products that are directed at redefining youth.
The company has experienced a huge amount of growth, to the tune of about 1.5 Billion dollars in annual revenue, Jeunesse is headquartered in Lake Mary, Florida and has over 900 employees.
To understand exactly what this business opportunity entails and why
it seems to be selling to just about everyone on the planet, let's first look at what products Jeunesse is selling inside of their MLM opportunity.
Are Jeunesse Products Worth Their Price?
Although the Jeunesse financial growth is very impressive, the price of their products are very high. Especially the skin care line. I do agree that the quality of their products are very good and people who have purchased their products also claim they are very happy with the quality as well, however, it may be difficult from a distributor perspective to continue to find customers who are willing to shell out these higher prices.
This is typical with the MLM business model and the Jeunesse business model is no different. The increase in prices are really to help offset the cost of paying the distributors. But, keep in mind this also means having to find the customers who are willing to pay the increased prices. They may be worth the price from a quality standpoint if we only consider it from that angle.
So, I believe there is no doubt that Jeunesse has high quality products that can keep you feeling and looking young. That is a given and one of the reasons behind their success. The big question is, can you create a sustaining business with such expensive products in a market that is fairly crowded already. When you compare it to other companies that have good products and a good opportunity like IDLife, or other popular MLM's, it may not be the best choice, unless you are very experienced in the industry and you know how to succeed with Network Marketing. In fact, affiliate marketing is a much better business model to get involved with.
---
See How I Earn An Online Income Using My Simple 4 Step Formula

Jeunesse MLM Review – Are The Products Worth The Price?
---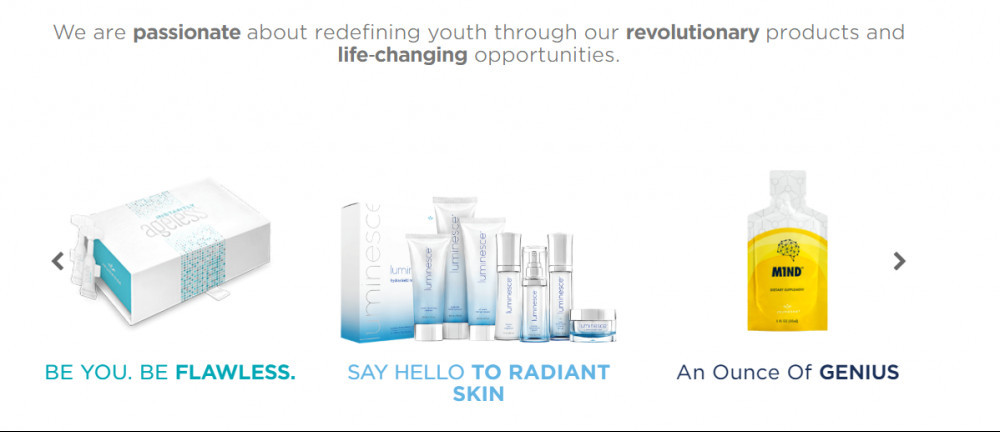 How Much Does It Cost To Join Jeunesse?
The cost of the kit to join Jeunesse is pretty good. It is only $49.95 one time. You really don't have to purchase a product package, but the company and your up line will encourage you to do so. If you do decide to purchase a product package with will come across the following options:
Ambassador Package – $1149,95
Supreme Package – $499.95
The Basic Skin Care Package – $199.95
The Basic Nutritional Package – $199.95
there's also an annual renewal fee of $19.95
If you maintain a 360 CV throughout the preceding year, you can forgo the annual renewal fee.
The Jeunesse MLM Opportunity
Jeunesse is certainly a global MLM opportunity in the beauty and health industry. They are based in South Wales, UK and specialize in helping people to look and feel young through their nutritional and skin care products. They implement what is known as Y.E.S, "Youth Enhancement System".
The products they produce contain vegetarian ingredients and are approved by the Vegetarian Society. The Vegetarian Society of the United Kingdom was established on September 30, 1847, and was established to promote vegetarianism. They work with policy-makers in the government to support individuals who maintain a vegetarian lifestyle.
Jeunesse is also involved with helping with the establishment of the Cosmetic Industry Coalition for Animal Welfare and vows not to test raw materials on animals.
Below is a video that discusses the Jeunesse MLM Opportunity is more detail.
Can You Make Money With Jeunesse
As with most other legitimate companies that use the MLM business model, Jeunesse does offer an opportunity to earn an income. It is really just a matter of the time and effort you are willing to put into it and the strategies you intend to use. Since the startup cost is fairlylow and the annual renewal is manageable, there is relatively littlerisk for potential distributors.
I believe a lot of income can be achieved with Jeunesse, but, like I mentioned before, it takes a lot of time and effort and a knowledge of the industry. You may not see results immediately and if you arewilling to wait to see results, it may be the right business model for you.
Another reason a person may want to join is for the free products and free new trials they tend to offer their distributors. They have a great incentive commission plan which was ranked #1 in April and May of 2015,
One must keep in mind the Jeunesse business model is geared for the selling of high end products and encourages the recruitment of other distributors into the program. Some people do well with this type of business model and some don't. It really depends on ones experience with the MLM industry.e For the beginner, the MLM business model does have a steep learning curve associated with it. Learning how to sell affiliate products through affiliate marketing may be a better alternative.
Pros and Cons Of The Jeunesse MLM Program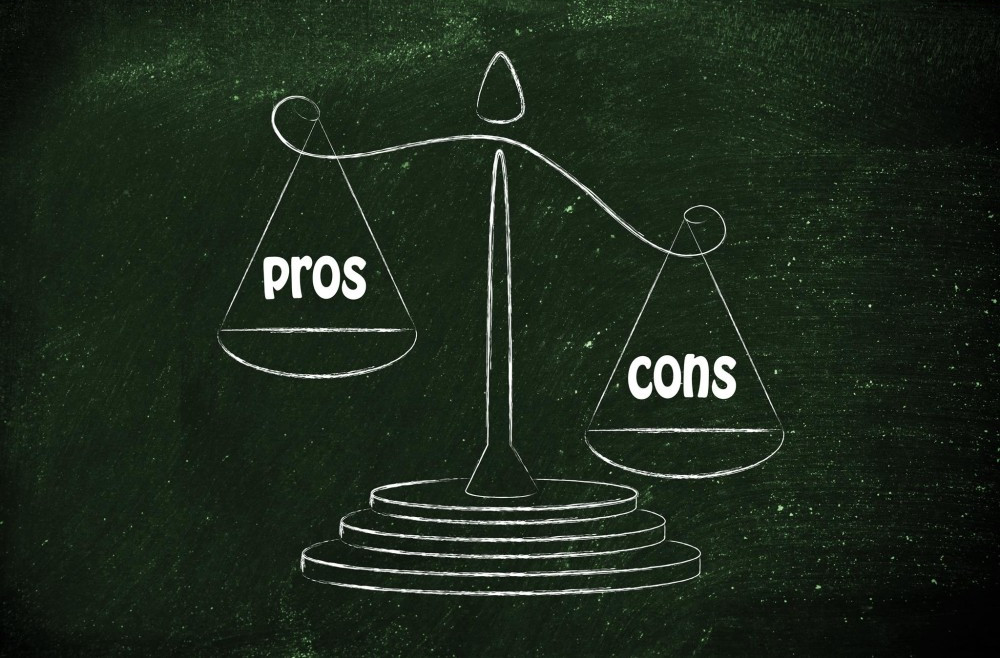 Pros:
The company is very financially strong. They earned about $5 billion in total sales worldwide in 2018. In addition to the fact that they have a diversified global market gives Jeunesse a huge earning potential moving into the future.
They have sound research and development and continually use this to improve upon their products for more effectiveness.
They have Dr. Nathon Newman on board as their mastermind behind many of the products and he is quite renowned for his scientific research. He has created a combination of stem cells and antioxidants that seem to give good results.
Cons:
There is still some controversy behind the use of stem cell research in this industry, which could have an impact on your ability to sell their products.
As a distributor you do need to maintain a membership of about $85 a month as a minimum purchase of goods. Once this minimum in not met, you stand a chance of loosing your status as a distributor and may have to start the whole process over.
There is no current rating with the BBB for Jeunesse, and there are known complaints online that they don't reimburse shipping and handling fees when or if products are returned. You may want to do your due diligence about the Jeunesse customers support.
Like other MLM types of programs, it is difficult to earn a continuous income, especially for beginners to the industry.
Conclusion of Jeunesse MLM Review
As mentioned above, the Jeunesse Global business model has been very successful, mainly because they market extremely expensive products and in part because of the motivation behind the independent distributors who market the products with all their learned abilities within the MLM industry.
It is no secret that the Jeunesse product line is extremely expensive for skincare. The extra cost is paying for a lot of research and development as well as allowing commissions to be paid to multiple levels of distributors. This all being said, there is still no real guarantee that the products actually work. However, there are good reviews online that indicate the products are high quality.
The real challenge is having the time and the finances available to pursue this as a full time endeavor. You will also need to know enough people who also have a fairly high budget for skincare and other health related products who are willing to purchase them from you. This will be the only way you can really create a viable business through Jeunesse Global.
Is There A Better Way to Earn an Income Online?
If you really want to earn a consistent and passive income online that will give you the flexible schedule you may be looking for, why not create your very own affiliate marketing business? That way you can choose exactly what products you want to promote and determine what price levels and quality you want to be associated with.
If this sounds like a better option for you, then check out my number one recommendation below. You will definitely not have to ask your friends and family to join you in anything and you won't have to ask them to spend a ton of their hard-earned cash. But, you will get free training, hosting and a ton of support from people who are earning 6 and 7 figures working from the comfort of their own home. Plus there is a community of over 2 million members who are all willing to help you out along the way, and the training is incredible!
Advertising Platform
7.5/10
Affiliate Platform
8.0/10
Pros
The company is very financially strong
sound research and development
Dr. Nathon Newman
Cons
stem cell research controversy
minimum purchase of goods required
There is no current rating with the BBB
Hard to make money with